India Retreat 2019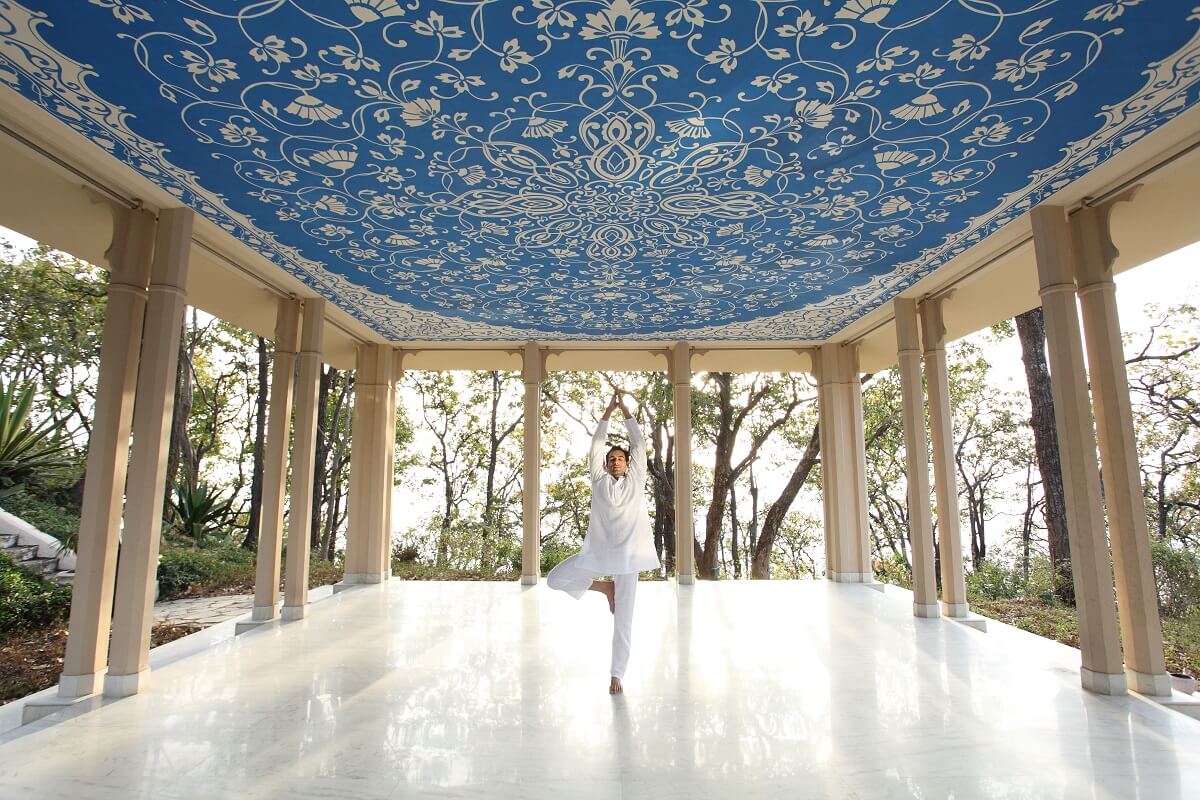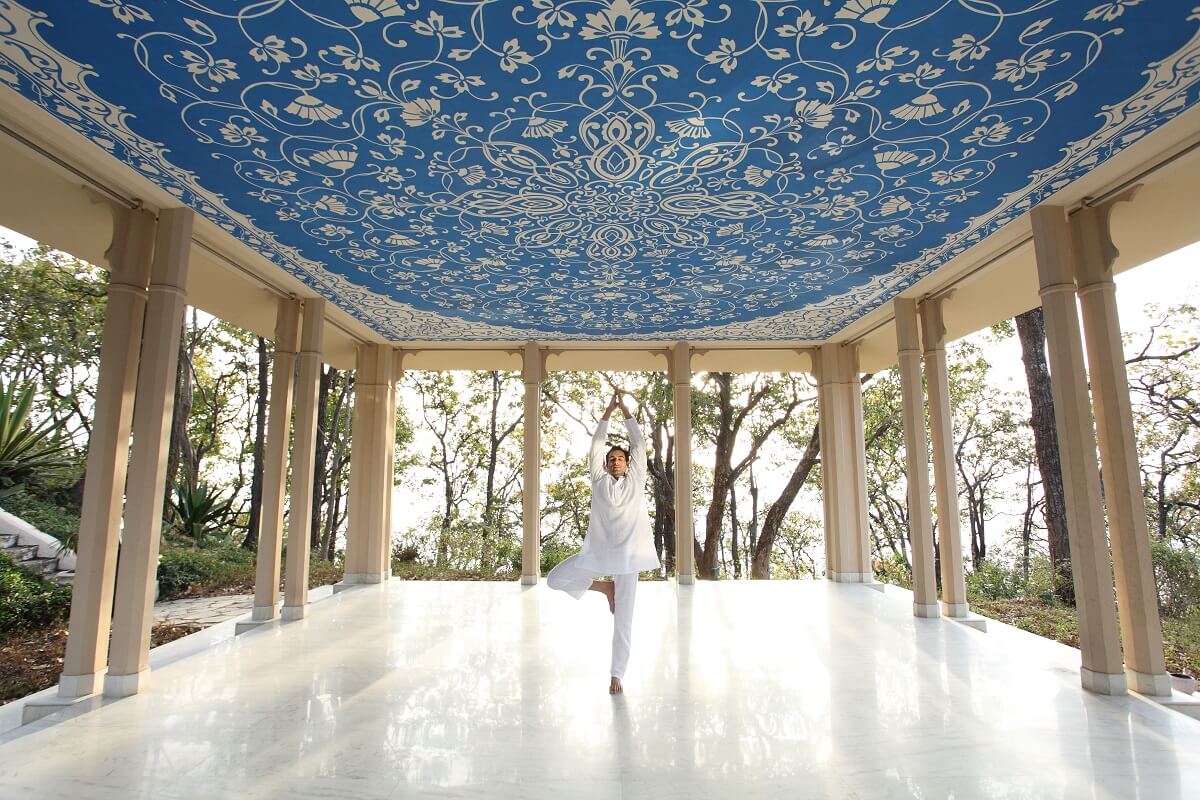 ANANDA IN THE HIMALAYAS, INDIA SUMMER RETREAT 2019
from 500.00
Retreat Highlights Include:
· Six (6) nights accommodation at Ananda in a Deluxe Palace View room
· Two (2) nights accommodation (pre/post) at The Lodhi Hotel in a Lodi Room with Plunge pool
· Orientation and yoga consultation
· Daily Morning Yoga Sessions while at Ananda (2 hours) (Mantras/Asanas/Pranayama)
· Daily Afternoon Meditation session while at Ananda (1 hour)
· Daily Evening Discussion on Yoga Related Topics/ Video Satsangs (viewing of talks by Eminent Gurus)
· One Neti cleansing (optional)
· Two Spiritual 'Kirtan' sessions
· One Ayurvedic wellness consultation
· One signature Ayurvedic therapy (55 minutes)
· Organic Wellness meals (breakfast, lunch, dinner) while at Ananda.
· Trip to Sivananda Yoga Ashram and experience of the Ganga Aarti on the Ganges River
· 20% discount on all additional wellness therapies while at Ananda
· Transfers; to/from Delhi Airport, to/from Dehradun Airport, to/from Ananda, to/from The Lodhi Hotel
· Internal Air; Delhi / Dehradun & Dehradun/Delhi
Please note, that pricing is based on double occupancy. Single rooms are available upon request for a $1,000 upgrade.
Deposit is non-refundable, but is transferable to another guest who can take your place on retreat.
TERMS & CONDITIONS
The following contract details the terms and conditions of your travel with us.
Moon Sister Rising and all persons involved in retreats (herein after referred to as "AGENTS") act only in capacity as AGENTS for the participant in all matters connected with travel, sight-seeing journeys and transportation, and as AGENTS hold themselves free of responsibility for any damage occasioned by any cause. AGENTS will not be responsible for any damages or expenses or inconveniences caused by late departures or change of schedule, strikes or to their conditions, nor will be responsible for loss or damage to baggage or any of the participant's belongings. All prices quoted are correct at time of printing, include the cost of operation of the journeys, and are subject to currency changes. AGENTS shall not be responsible for personal injury, death, accident, delay, loss, damage, irregularity or property damage as a result of force majeure or for any other losses or damages incurred by any person or journey participants caused by any delay or change of itinerary or arising out of any act, including, but not limited to, any act of negligence, any person acting for or on behalf of AGENTS for transportation, accommodation or sight-seeing provider or any other person or entity rendering any of these services or accommodations being offered in connection with this journey. This agreement supersedes all previous oral or written communications, representations, or agreements between the parties. Participants assume the risk involved when participating in yoga, foreign travel, and any and all activities and/or pursuits voluntarily undertaken while participating in the retreat. Participants agree that any and all disputes between Participants and Moon Sister Rising shall be governed by New Jersey law. Participants agree to mediate any and all disputes prior to the institution of any litigation. In the event of any litigation between the Parties to this agreement involving their respective rights or obligations, such litigation shall take place in New Jersey and the prevailing party shall be entitled to recovery of reasonable attorney's fees and court costs of litigation. In regard to the stay during the yoga retreat, AGENTS will provide safe, careful instruction and safe premises, but ask that each participant to take personal responsibility for their own self-care and (in the unlikely case) for any injuries incurred during retreat. Modifications are given to students with special needs. If participants are unsure of their physical ability due to previous injuries, They should seek the advice of a healthcare practitioner beforehand.
Travelers to some countries may encounter safety risks particular to political and/or security conditions in these countries. In particular, travelers should be aware that State Department Travel Advisories may exist; and that the United States may not maintain full diplomatic relations with all countries. In the event of an emergency, consular services may not be available in all areas. Although Moon Sister Rising will do everything possible to ensure the safety of our clients, travel is strictly at the risk of the passenger and Moon Sister Rising accepts no responsibility or liability for passenger safety. Visitors to remote areas should be prepared for unexpected changes in the itinerary and should arrive with a flexible attitude toward their visit and the understanding that it is impossible to control, foresee, or guarantee all aspects of the tour. In the event of non-provision, abridgment, modification, or substitution of services, beyond the control of and through no fault of Moon Sister Rising, refund is limited to the amount returned by the overseas suppliers, less administrative costs. Payment of a reservation on a tour shall constitute consent to all provisions as published herein.
CANCELLATION AND REFUND POLICY
If cancellation is received more than 90 days prior to departure, a full refund will be made less a $800 per person handling fee. Within 90 days of departure, deposits are non-refundable. Refunds of final payment for written cancellations received after that date are described as follows:
 90-45 days prior to departure: 50% refund
 44-0 days prior to departure: No refund
Penalties and fees imposed by our suppliers will be deducted from the above refunds. Exceptions will be stated in your booking information. No refunds will be made after commencement of the retreat. In addition, no refunds will be made for early termination or voluntary absence from the retreat or for any other unused services. Any requests for refunds must be submitted in writing within 30 days of termination of the retreat. No refund requests will be honored after that date. Please allow eight weeks for administration of refunds. In some cases, penalties in addition to those described above may apply. Trip cancellation, baggage, health and accident insurance is strongly recommended.